Do you have a pest problem? Luckily for you, we are the premier exterminator in Chula Vista, California. We have been ranked as one of the best exterminators in the San Diego County area. We're indebted to our residents who recommend us to their friends and family.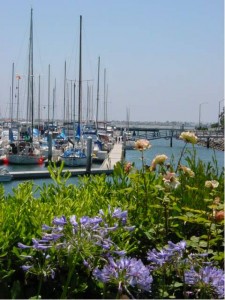 We know that you have many options when it comes to choosing a pest control company to protect your home or business. Our professionals guarantees you a very efficient and effective solution. We are willing to offer you help with your current troubles.
We Are Number 1
We'd be thrilled to prove to you that we're the best pest control company in Chula Vista. All of our experts are trained with the latest knowledge of techniques in the field. Because we're local, we're well aware of the specific problems most common in our residence.
Pest Maintenance
While some people prefer to deal with their problems as they occur, others value the peace of mind that comes with prevention services. We believe that it's typically easier to prevent them than to exterminate them. Also, we provide preventative measures so be sure to ask us about them when you call.
Benefits Of Choosing Us
Safe Home – Our company offers you the best of the best and we guarantee you a pest-free home leaving you a happy and safe living.
Best Treatment – We offer the best solution for your pest problem. Every single one of them has its uniqueness, and each has a special way on how to get rid of them. We custom design treatments that work best for your problems.
Professional Working Environment – We understand that businesses are important, that's why we provide a high-grade quality of treatment to give you and your employee a non-disturbing and very professional environment. We aim to help your business achieve your goal by helping you get rid of those nuisances without affecting your career.
Local Maintenance – With Chula Vista Pest Terminator, you can contact us quickly and offer immediate service because our technicians live with your local community.
If you're having pest or rodent problems then give our pest control professionals a call at (619) 618-0778 now.