Businesses have it tough when it comes to pests. We're aware of the pain that they must endure and we make it our responsibility to make sure that the process does not interfere with their works.
Chula Vista Pest Terminator provides the most effective and non-threatening solution that will not scare their customers away. Our clients are consist of restaurants, condominiums, schools, business organizations, etc,.
Our Chula Vista Commercial Solutions technicians have experience treating issues that commercial properties faced specifically in the Chula Vista area. Our technicians can guarantee you that they will terminate and get rid of them without worry.
Why Us?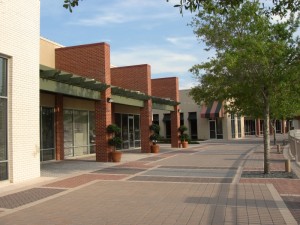 Our professional experts are passionate about treating the locals in and around Chula Vista, CA. Every year, our commercial technicians undergo specialized training on the latest preventive and terminating techniques.
As your number 1 provider, we are serious about helping companies protect their product and image from annoying and potentially damaging pests. Some of the properties we treat include:
Apartment Buildings
Commercial Office Space
Hospitals & Healthcare
Government Facilities
Shopping Centers
Restaurants
Providing The Best
At Chula Vista Pest Terminator, we don't believe in using a one-size-fits-all approach. Each business is unique, with unique needs. Because of this each of our plans is custom designed to solve the problems of your company for a reasonable price.
When our exterminators come to your facility they'll work to take care of your current pest problem, as well as prevent any future problems. We do care about your business and use only the safest, most effective treatments
We work to minimize the impact of these tiny creatures on your organizations and strive to keep your employees and customers safe. We understand that businesses aren't eager to advertise the fact that they're getting pest control treatments so we work hard to be as quiet as possible while treating your problem effectively.
We never leaves its customer unsatisfied. We make sure to finish our job and satisfy them that their businesses are safe from these little creatures that crawl without permission.
If you'd like to explore what we can do for you, give us a call at (619) 618-0778 right now. Also, don't forget to ask about our ongoing treatment plans and guarantees, as well as our preventative programs.